---
Current promotions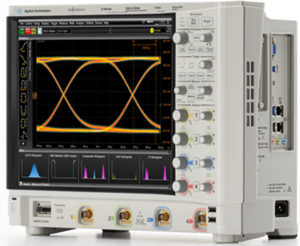 Make it Happen! S-Series Oscilloscopes Promotion
Keysight's S-Series oscilloscopes (500 MHz to 8 GHz) have unmatched measurement accuracy with the industry's best signal integrity and most comprehensive measurement software for signal analysis, compliance, and protocol analysis.
With the purchase of a new Keysight S-Series Oscilloscope you can now choose ONE of three offers for free:
Offer 1 - InfiniiVision DSOX3034T oscilloscope, 4 channel, 350 MHz
Offer 2 - DSOS001-DSA option (200 Mpts memory per channel and EZJIT complete application)
Offer 3 - 400 Mpts/channel memory (DSOS000-400)
Promo code: 6.037
Valid: 1.6. – 31.12.2019
Promotion conditions
Customers must purchase a new Keysight S-Series oscilloscope (list of eligible products HERE).
The qualifying S-Series scope and the promotional offer must be on the same purchase order.
Reference promotion code 6.037 upon order placement.
Promotion discount cannot be combined with other Keysight promotions.
Lease orders or remarketed equipment are not eligible to receive promotion discount.
Keysight Technologies reserves the right to modify or discontinue this offer during the promotional period.
S-Series product information can be found HERE.
A promotional flyer can be downloaded HERE.
---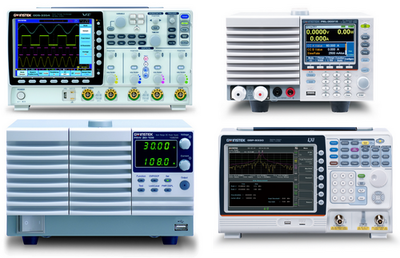 15% discount on all GW Instek instruments!
Until 31.7.2019 you can purchase GW Instek instruments with 15% discount. To apply discount, write note "PROMOTION DISCOUNT 15%" in your order. Discount is not combinable with any other discounts (e.g. EDU).
Main categories of GW Instek instruments:
Function/arbitrary generators
LCR meters
Miliohmmeters
Oscilloscopes
Spectrum analyzers
Elektronic loads
DC power supplies
AC power source
In case of questions, please .
---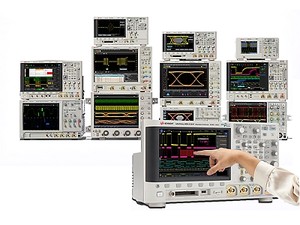 Keysight Bandwidth Booster Promotion: High-performance oscilloscopes now with significant discount!
Until 31.7.2019 you can take advantage of significant discounts when purchasing selected Keysight Technologies oscilloscopes with 350 MHz bandwidth and more from DSOX/MSOX 3000T, 4000X a 6000X model series.
Complete list of products available in this promotion, including price overview, can be found in this table.
Prices are valid by 1.4.2019.
Promotion discounts is valid for NEW instruments. Promotion discounts are NOT applied for SW options and accessoriess.
Promotion is not combinable with other Keysight promotions or discounts (e.g. EDU)
Promotion is valid until 31.7.2019. Keysight Technologies reserves the right to change promotion conditions, any time.
---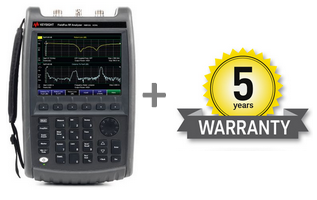 Keysight FieldFox Handheld Spectrum Analyzers with 25% discount
If you purchase one of the Keysight FiledFox handheld analyzers N9913A , N9914A , N9915A , N9923A , N9935A between April 1st and July 31st, 2019 TOGETHER WITH an extended warranty for 5 years
(R-51B-001-5Z), you get a 25% off from the price of the device, as well as the price of a 5-year extended warranty and on top also 25% off from the price of any software option (010, 112, 210, 211, 212, 215, 305, 308, 320, 209, 220, 233, 235, 236, 238, 312, 350, 351, 355, 356, 208, 302, 310, 330, 030, 307, 309), if you choose any.
Main features of Keysight FieldFox:
- Full 2-port VNA, magnitude and phase, time domain analysis and mixed mode
- Cable and antenna analyzer, TDR
- Real-time spectrum analyzer
- Noise figure analyzer

Conditions:
- Valid: 1.4.2019 – 31.7.2019
- Any options purchased after the original sale will not benefit from the 25% discount
- Hardware accessories (cal kits, cables, adapters, power sensors, etc.) are not included
- Not combinable with other Keysight offers / promotions
- No additional education rebates will be paid
- Valid on new models only
In case of any questions please contact us at .
---

GW Instek promotion: Free probe kit set
If you purchase GW Instek GSP-9330 or GSP-9330TG spektrum analyzer, you will recieve the GKT-008 probe kit set for free.
Validity: Until 31.12.2019
---
---
H TEST a.s.
Šafránkova 3
155 00 Praha 5
+420 235 365 207
+420 235 365 204
Newsletter
Product news, invitations for fairs, seminars and trainings. We send electronically max. 3 times/month.
© 2019 H TEST a.s.
Created by eBRÁNA s.r.o. | Powered by CMS WebArchitect | SEO a internetový marketing