---
Current promotions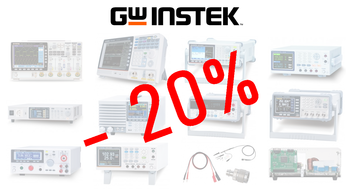 GW Instek Back2School 2019 Promotion
In cooperation with GW Instek, we have prepared a special promotion for you, our customers from educational institutions (secondary schools and universities, institutes of the Academy of Science).
Until 31/10/2019 you can enjoy a 20% discount on all GW Instek products.
Favorite products:
The offer is valid for orders recieved until 31.10.2019.
If you want to take the advantage of this promotion, please write "Back to School 2019" in the inquiry/order form.
Only one discount can be claimed for each newly purchased device.
The company H TEST a.s. reserves the right to change the terms of this promotion or to terminate it early without prior notice.
If you have any questions or questions, please contact us at .
---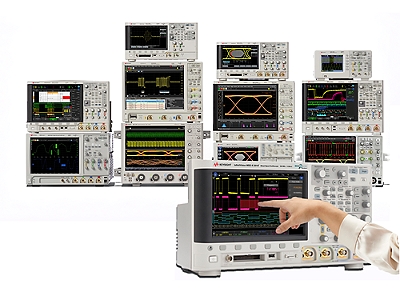 Supercharge Your Bandwidth
In case of purchase any of the selected InfiniiVision 3000T, 4000X or 6000X Series four channel mixed signal oscilloscopes (MSO), you will now get it for the price of the next lower bandwidth four channel MSO model (within the same family).
Eligible products + discounts:


Validity: 1.8.2019 – 31.3.2020
Promo code: 6.040
Promotion is not combinable with any other Keysight promotions.
In case of questions, please, contact us on .
---


Boost Your Benchtop Promotion
Get a Keysight U1233A handheld DMM for free with the purchase of any of the qualified instruments (listed below) between 1.7.2019 and 31.3.2020!
Eligible instruments:
- 34465A or 34470A Truevolt digital multimeters
- 33511B, 33512B, 33521B, 33522B, 33611A, 33612A, 33621A, or 33622A Trueform waveform generators
- N6702C and N6705C Modular Power System (MPS) mainframes
How it works? In 3 simple steps:
1) Purchase from us any eligible bench instrument listed on www.keysight.com/find/BoostYourBenchtop
2) After recieving a product, submit your claim online at www.keysight.com/find/BoostYourBenchtopClaim
3) Receive your handheld DMM directly from Keysight
Other conditions:
All required information on the claim form has to be filled to be eligible for this promotion.
Lease orders or remarketed equipment are not eligible for this promotion.
Keysight Technologies reserves the right to modify or discontinue this offer during the promotional period without any prior notice.
Promo code: 6.039
Valid: 1.7.2019 – 31.3.2020
---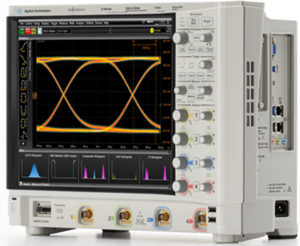 Make it Happen! S-Series Oscilloscopes Promotion
Keysight's S-Series oscilloscopes (500 MHz to 8 GHz) have unmatched measurement accuracy with the industry's best signal integrity and most comprehensive measurement software for signal analysis, compliance, and protocol analysis.
With the purchase of a new Keysight S-Series Oscilloscope you can now choose ONE of three offers for free:
Offer 1 - InfiniiVision DSOX3034T oscilloscope, 4 channel, 350 MHz
Offer 2 - DSOS001-DSA option (200 Mpts memory per channel and EZJIT complete application)
Offer 3 - 400 Mpts/channel memory (DSOS000-400)
Promo code: 6.037
Valid: 1.6. – 31.10.2019
Promotion conditions
Customers must purchase a new Keysight S-Series oscilloscope (list of eligible products HERE).
The qualifying S-Series scope and the promotional offer must be on the same purchase order.
Reference promotion code 6.037 upon order placement.
Promotion discount cannot be combined with other Keysight promotions.
Lease orders or remarketed equipment are not eligible to receive promotion discount.
Keysight Technologies reserves the right to modify or discontinue this offer during the promotional period.
S-Series product information can be found HERE.
A promotional flyer can be downloaded HERE.
---

GW Instek promotion: Free probe kit set
If you purchase GW Instek GSP-9330 or GSP-9330TG spektrum analyzer, you will recieve the GKT-008 probe kit set for free.
Validity: Until 31.12.2019
---
---
H TEST a.s.
Šafránkova 3
155 00 Praha 5
+420 235 365 207
+420 235 365 204
Newsletter
Product news, invitations for fairs, seminars and trainings. We send electronically max. 3 times/month.
© 2019 H TEST a.s.
Created by eBRÁNA s.r.o. | Powered by CMS WebArchitect | SEO a internetový marketing