---
Current promotions

GOOD - BETTER - BEST bundles: Save up to 35% when purchasing preconfigured hardware and software bundles of selected Keysight oscilloscopes, spectrum analyzers and signal generators
Keysight has added a pre-configured hardware + software bundles to its range, allowing the user to get an optimized comprehensive solution for their test lab at a discounted price. In each device category, there are 3 levels of equipment to choose from (good - better - best) according to individual needs.
More information about bundles by category:
In case of questions, please, contact us on .
---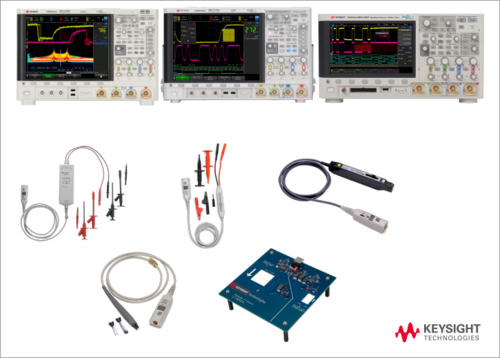 New oscilloscopes bundles with accessories for specific measuring applications now with a 25% discount!
Do you need a new oscilloscope and accessories or measuring applications that will exactly meet your requirements, but you do not know which accessories to choose from the wide range? Keysight introduced pre-configured application-specific bundles that can be simply ordered under a single model number.
Six different bundles of products optimized for automotive, power, and jitter test & debug are available. Choose the one that best fits your measurement application & budget and save 25% off the list price relative to purchasing the same items individually.
Closer information available HERE.
Product sheet HERE.
Informational flyers to particular bundles:
Automotive Bundle Flyer
Power Bundle Flyer
Jitter Bundle Flyer
In case of any questions, please, contact us on .
---
---
H TEST a.s.
Šafránkova 3
155 00 Praha 5
+420 235 365 207
+420 235 365 204
Newsletter
Product news, invitations for fairs, seminars and trainings. We send electronically max. 3 times/month.
© 2022 H TEST a.s.
Created by eBRÁNA s.r.o. | Powered by CMS WebArchitect | SEO a internetový marketing