---
Suppliers
Keysight Technologies
Keysight Technologies is the world's premier measurement company providing core analytical and electrical instruments to the life sciences, chemical analysis, communications, and electronics industries. The Company currently has approximately 9500 employees and serves customers in more than 30 countries.
Home page: www.keysight.com

---
AdLink Technologies




From the very beginning in 1995, the company AdLink Technologies has focused on the computer-based industrial applications field and measurement and automation products to provide the best performance-cost ratio and highest quality products for industrial I/O control, motion control, digital imaging, data acquisition, and modular instrument applications. With our customers' requirements in mind, ADLINK continues to develop new PCI ExpressR cards for high bandwidth applications, PXI controllers with latest CPUs and chipsets, higher speed and greater resolution DIO cards and digitizers, and the most advanced motion controllers. ADLINK products are currently available in over 40 countries across 5 continents, with worldwide distribution networks and offices.
Home page: www.adlinktech.com

---
AE TECHRON




AE Techron, was founded as Audio Electronics Inc., in August of 1992, by former Techron employees. Its purpose has been to create custom, high quality, low volume, electronic products for research, the military and industry. Out of this work has come a line of standardized power amplifier products and an inventory of electronic building blocks that helps us to provide quick to market custom electronic solutions for our customers. Focus AE Techron has focused on quick to market development of power conversion and amplifier systems for difficult environments.
Home page: www.aetechron.com
---

AIM-TTI




TTi (Thurlby Thandar Instruments) is a leading manufacturer of electronic test and measurement instruments.
Aim Instruments is a sister company that also produces electronic instruments. The portfolio of products from Thurlby Thandar Instruments (TTi) and Aim Instruments is grouped under the overall banner of Aim-TTi and company is one of the foremost producers of general purpose electronic test instruments and laboratory power supplies in Europe.
Home page: http://www.aimtti.com
---
Detectus AB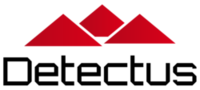 Detectus company was founded in 1994 and the first scanner was sold in 1996. As of today, Detectus is still run by two of the founders Jan Eriksson and Anders Eriksson. Detectus is dedicated to provide market leading EMC scanning technology to the electronics industry. The goal is to improve the search for emission sources for developers and electronic designers worldwide.
Home page: www.detectus.se
---
CHROMA





Chroma Group founded in 1984, is a world leading brand in turnkey test & automation solutions, it is specialized in electronics test and measurement instruments, ac & dc power supplies, battery test systems and other instrumentation. Chroma's headquarters is located in Taoyuan, Hwa-Ya Technology Park, with engineering service offices worldwide including China, Europe, Taiwan and United States.
Home page: www.chromaate.com/eu/
---
Dr. Hubert


Dr. Hubert develop and build power amplifiers and other universally applicable components for purposes in the fields of research, development and industrial processes. Product portfolio includes: 4-quadrant amplifiers, RF broadband amplifiers, isolation amplifiers, etc.
Home page: www.drhubert.de
---
DreamCatcher




DreamCatcher was founded in 2002 to provide Technical Training in the field of communications-enabling technologies. We offer more than 150 technical courses to cater for the critical needs of high-tech industries. Since 2005, we have trained more than 10,000 engineers. Company Agilent Technologies is one of the main technology partners of DreamCatcher in order to leverage on access to state-of-the-art hardware and software tools, regular technology updates to ensure our training contents and curriculum stay relevant and content creation and perfecting the learning path based on partners' inputs.
Home page: dreamcatcher.asia/index.php

---
ElektroAutomatik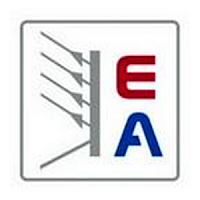 The company EA-Elektro-Automatik was founded in 1974 by Helmut Nolden. In the early years the production focused on small power supplies for industrial and laboratory needs. Today, the company offers a wide range of products in the power supply range which satisfy nearly every request of standard and custom solutions. Special laser applications, aviation, aerospace and classic industrial applications are the markets in which the products find their implementation. With the utilisation of modern technologies EA will fulfill the expectations of the future markets and be a reliable and competent partner for you.
Home page: www.elektroautomatik.de

---
Electro Rent Europe

Electro Rent provides flexible test equipment rental and leasing, new and used sales, and full service solutions. By offering this range of services Electro Rent ensures that its customers can get the equipment they need, when they need it and at a cost that's within their budget.
Electro Rent's inventory includes a comprehensive range of Communications, RF/Microwave, Power Systems and General Purpose test equipment used by companies operating in the telecommunications, aerospace and defense, semiconductor and electronics industries.
Home page: www.electrorent-europe.com
---
ETS Lindgren




ETS Lindgren is a world leading manufacturer of systems and solution for EMC, RF and OTA testing. The wide product portfolio includes for instance anechoic chambers, measurement antennas, amplifiers, EMC test software, OTA test systems or antenna measurement chambers.
Home page: www.ets-lindgren.com/
---
FormFactor



FormFactor company, founded in 1993, is a leading provider of advanced SoC and memory probe cards to the global semiconductor industry.
Home page: www.formfactor.com
---
GW Instek





Good Will Instrument Company (now GW Instek) was founded in 1975 as the first professional manufacturer in Taiwan specializing in electrical test & measurement instruments and quickly expanded into the development of high precision products. With headquarters located in Taipei, Taiwan, GW Instek has subsidiaries in mainland China, America, Japan, Korea, the Netherlands and Malaysia. Its products, what currently represents more than 300 items ranging from oscilloscopes, spectrum analyzers, signal sources to power supplies, are sold to more than 80 countries worldwide.
Home page: www.gwinstek.com/en-gb
---
Graphtec



Graphtec Corporation, founded as Watanabe Instruments in 1949, is a manufacturer of recorders and plotters for electric measuring instruments and computer devices. Graphtec supports data recorder and logging needs for industrial, agricultural, medical, electrical equipment manufacturers and R&D labs and environment. Recognized as a technological leader, Graphtec has engineering, manufacturing, distribution, and service operations in Japan and the USA and its products are sold and serviced via business partners and distributors worldwide.
Home page: http://www.graphteccorp.com/product/instrument.html
---
Haefely EMC Technology



As a leader in the field of EMC, Haefely EMC Technology has a full range of conducted immunity test equipment designed to simulate the effects of interference sources on electronic, electrical and telecommunications products. Most popular and included in both IEC and EN product standards are the "classic" EMC tests for electrostatic discharge (ESD), electric fast transient/burst (EFT), lightning surge, magnetic fields (MF), and power line quality. Our objective is to provide the best-in-class range of instruments that are flexible enough to be used in many applications including CE Marking, product development, type verification, product safety, component and production testing.
Home page: http://www.haefely.com/
---
INTEC



intec Gesellschaft für Informationstechnik mbH has been developing high-quality products for the international telecommunications market for more than 20 years and is one of the leading suppliers of xDSL, ISDN and IP measurement technology in Europe and beyond. Many of the largest European network operators have used ARGUS testers and analysers for years; among these customers, one finds names such as Deutsche Telekom, Vodafone, Telefonica, British Telecom and many more. In the past 10 years, more than 50,000 test devices have been delivered throughout Europe and the rest of the world.
Home page: www.argus.info

---
Ixia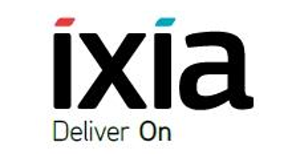 Ixia is a leading provider of performance test systems for IP-based infrastructure and services. Ixia is a public company (NASDAQ: XXIA) operating in over 30 countries worldwide. Service Providers, Network and Telephony System Vendors, Semiconductor Manufacturers, Governments, and Enterprises use Ixia's test systems to validate the functionality and reliability of complex IP networks, devices, and applications. Ixia's highly scalable solutions generate, capture, characterize, and emulate network and application traffic, establishing definitive performance and conformance metrics of network devices or systems under test. Ixia's Triple Play test systems address the growing need to test voice, video, and data services and network capability under real-world conditions. Ixia's test systems utilize a wide range of industry-standard interfaces, including Ethernet, SONET, ATM, and wireless connectivity, and are distinguished by their performance, accuracy, reliability, and adaptability to the industry's constant evolution.
Home page: www.ixiacom.com
---
Langer EMV-Technik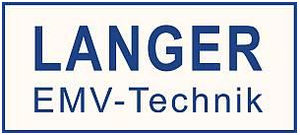 Langer EMV-Technik GmbH is a German company that focuses on research, development, production and further training in the field of electromagnetic compatibility (EMC). Our interference emission and interference immunity EMC measurement technology as well as the IC test system are used mainly in the development stage and are in worldwide demand. The EMC know-how and measurement technology from Langer EMV-Technik GmbH allow developers and designers to gain new insights into and establish more efficient work strategies for module and IC development. The individual consultancy services provided by Langer EMV-Technik GmbH in the field of EMC during development help developers and designers find solutions to complex EMC problems in IC, device and module development fast. We make our research results and comprehensive EMC know-how available to the public via practical experimental EMC seminars and in-house events.
Home page: www.langer-emv.com

---
Maury Microwave





Maury Microwave Corporation is a leading manufacturer of RF and microwave laboratory devices, calibration standards and system components. We serve all areas of the microwave and RF industry with special emphasis on RF Device Characterization and Automated Tuner Systems. Wherever accuracy, stability and repeatability are critical Maury is recognized for the high performance, quality and reliability of their products.
Home page: www.maurymw.com
---
MICRORAD




Microrad, founded in 2002, offers complete and optimized solutions for measuring electromagnetic fields. Company specializes in the design of isotropic sensors, able to operate from static and quasi-static magnetic fields up to millimeter waves in both static and impulsive conditions, and as a first company in the market created a triple isotropic sensor capable of measuring static magnetic fields, magnetic induction fields and the variable electric field with a single probe. Microrad solutions are ideal for the certification of electromagnetic safety in civil, professional and military sites according to the standard 2013/35/EU.
Home page: https://www.microrad.it/en/
---
OHB DIGITAL





The major activities of OHB Digital Solutions GmbH comprise the field of GNSS quality assurance and GNSS signal simulation, in particular precise positioning, reliable navigation, and applications in the satellite downstream market. OHB DIGITAL are specialists in the development and combination of navigation, telecommunications, and information technologies as well as services for a wide variety of applications in the context of satellite-based navigation systems.
Home page: https://www.ohb-digital.at/
---
Pasternack Enterprises




Since 1972, Pasternack has steadily grown by aligning its offerings to match the needs of our Customers. We maintain an inventory of more than 35,000 products that are always available which gives you access to products ranging from the rare, hard-to-find specials to the broadest array of industry standards. Today, Pasternack is a global supplier of RF, Microwave and Fiber Optic components supported by a growing list of 14 International Distributors who service customers in more than 30 countries worldwide and partner with us in pursuit of our vision to be the world's most recognized and trusted provider of urgently needed RF, Microwave and Fiber Optic components and assemblies. As the Company marks its 40th Anniversary in 2012, Pasternack continues its mission to provide the users of RF, Microwave and Fiber Optic components and assemblies the broadest and deepest selection of products available for same-day shipment worldwide. This year, Pasternack Enterprises has launched an innovative completely redesigned website to quickly, accurately and easily locate any of +30,000 products.
Home page: www.pasternack.com
---
Pendulum Instruments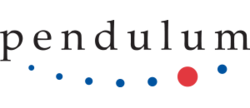 The Pendulum roots dates back to the 1950's, when Pendulum was the Swedish branch of Philips Test & Measurement division. Pendulum Instruments was a spin-off in 1998, and has grown substantially since then, via own development and acquisitions.
Today, Pendulum's products (RF and microwave counters, frequency analyzers and references, distribution amplifiers) fit the needs of metrology, aerospace and defense, telecom, oscillator manufacturing, RF and Microwave, electronic industries, contract manufacturing and automotive industries, in around 100 countries worldwide.
Pendulum Instruments currently has offices in Poland, Sweden and USA, and we have sales representatives in approximately 100 countries in all continents plus service centers in several countries.
Home page: pendulum-instruments.com
---
Pico Technology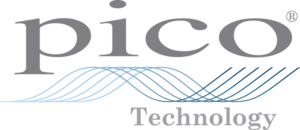 Pico Technology is a leading manufacturer of electronic test and measurement products. Company was established in Great Britain in 1991 and offers innovative, cost-effective alternatives to traditional test equipment and data acquisition products, such as USB oscilloscopes and data loggers.
Home page: www.picotech.com
---
Powerside





Powerside delivers an integrated range of power monitoring, analysis, PQube 3 power analyzers, low and medium voltage correction banks and power quality services. Powerside have deployed 50,000+ monitoring solutions and delivered 5,000+ correction projects in over 50 countries. The company has headquarters and manufacturing facilities in Montreal, Quebec and Alameda, California.
Home page: www.powerside.com
---
Schwarzbeck Mess-Elektronik




Schwarzbeck Mess-Elektronik focuses on production of wide range of test accesories used for electromagnetic compatibility measurement. The key product lines include antennas (for both measurement and radiation), LISNs, coupling / decoupling networks, equipment for magnetic field generation and many other items.
Home page: www.schwarzbeck.com
---
Spectracom



For more than three decades, customers have relied on Spectracom's time and frequency products to support communications equipment and networks with reliable timing and synchronization and high throughput test and measurement. Their broad product portfolio includes secure network time servers and master clocks, GPS time and frequency references, bus-level timing boards, frequency counters and analyzers, GPS simulators and signal generators, microwave alignment systems, signal distribution equipment, applications software, and time displays. In 2007, Spectracom become part of the Orolia Group, a high-technology group specializing in precise Positioning, Navigation and Timing, and combined its Rochester, NY USA operations with Temex Sync of Les Ulis, France (near Paris) under the Spectracom brand. Since then, Rapco Electronics of Basingstoke, UK (near London) and the products of Pendulum Instruments formerly of Bromma, Sweden (near Stockholm), a spin-off of the T&M division of Philips, has joined the global Spectracom organization.
Home page: www.spectracomcorp.com
---
thinkRF




ThinkRF is the leader in software-defined spectrum analysis platforms that monitor, detect and analyze complex waveforms in today's rapidly evolving wireless landscape. By providing more flexibility, greater coverage, increased functionality and better ROI, ThinkRF solutions are ideal for regulatory and intelligence monitoring, telecom deployment optimization and RF application development. With open APIs and proven integrations, ThinkRF offers the only compact and networkable spectrum analyzer that can be deployed without a PC and the best price to performance on the market. Founded in 2006, ThinkRF is headquartered in Ottawa, Canada with offices and partners globally.
Homepage: www.thinkrf.com
---
---
H TEST a.s.
Šafránkova 3
155 00 Praha 5
+420 235 365 207
+420 235 365 204
Newsletter
Product news, invitations for fairs, seminars and trainings. We send electronically max. 3 times/month.
© 2023 H TEST a.s.
Created by eBRÁNA s.r.o. | Powered by CMS WebArchitect | SEO a internetový marketing