---
Measurement data telecommunication networks
Because not all of the products listed below are available in all of the countries we supply, please, check availability in our suppliers section.
Intec
Handheld analyzers of access networks xDSL, Ethernet, ISDN and POTS

Spectracom
Ixia
Real world load testing solutions of network infrastracture and equipment. IT security test solutions.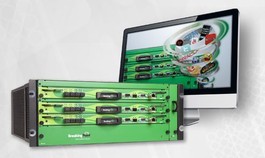 ---
---
H TEST a.s.
Šafránkova 3
155 00 Praha 5
+420 235 365 207
+420 235 365 204
Newsletter
Product news, invitations for fairs, seminars and trainings. We send electronically max. 3 times/month.
© 2022 H TEST a.s.
Created by eBRÁNA s.r.o. | Powered by CMS WebArchitect | SEO a internetový marketing