---
EMC measurement in the field and lab
19.10.2021 06:47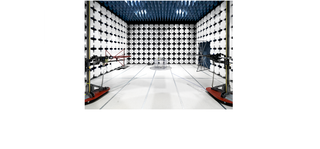 New EMC test option (opt. 361) for Keysight FieldFox spectrum analyzers transforms this handheld devices into powerful EMC analyzers. The set of EMC measurement features includes:
CISPR bandwidth filters 200 Hz, 9 kHz, 120 kHz and 1 MHz
CISPR detectors – peak, quasi-peak, EMI average
APD measurement (Amplitude Probability Distribution)
Supported CISPR bands A/B/C/D/E
To identify really all sources of EM disturbance FieldFox offers function of Real-Time Spectrum Analyzer (RTSA) thanks to which also very short and random disturbance signals can be found.
Detailed technical specifications of Keysight FieldFox spectrum analyzers can be found HERE.
---
---
H TEST a.s.
Šafránkova 3
155 00 Praha 5
+420 235 365 207
+420 235 365 204
Newsletter
Product news, invitations for fairs, seminars and trainings. We send electronically max. 3 times/month.
© 2021 H TEST a.s.
Created by eBRÁNA s.r.o. | Powered by CMS WebArchitect | SEO a internetový marketing