---
Be ready for 5G deployment – with Keysight FieldFox analyzers
06.01.2020 07:52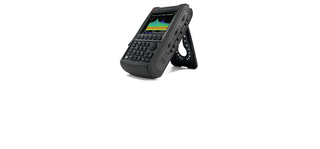 FieldFox analyzers are expanding its capabilities to address emerging test challenges in 5G network installation, optimization and coverage test. Keysight FieldFox now offers Over-the-air (OTA) 5G NR measurements supporting both FR1 and FR2. The FieldFox B-Series N991xB/N993xB with 100 MHz of bandwidth are perfectly suited to capture and demodulate over-the-air transmissions of 5G NR FR1 and FR2 control channels. Provides key performance indicators including physical cell ID, received power levels and beam index information. Conducted EVM measurement are also included. Another new option is indoor and outdoor mapping (Option 352).
Evaluate outdoor and indoor signal coverage by importing Open Street Maps, indoor floor plan, or site map picture file onto FieldFox, no external PC required. For people interested in millimeter wave measurements FieldFox supports easy integration of OML mini mixer (designed particularly for FieldFox to take advantage of its built-in internal CW source and USB power supply). This solution expands FieldFox frequency coverage to WR28, WR15, WR12 and WR10, with 6 GHz of bandwidth, and covers both 5G and automotive applications.
For more information please download the product datasheet below.
---
---
H TEST a.s.
Šafránkova 3
155 00 Praha 5
+420 235 365 207
+420 235 365 204
Newsletter
Product news, invitations for fairs, seminars and trainings. We send electronically max. 3 times/month.
© 2020 H TEST a.s.
Created by eBRÁNA s.r.o. | Powered by CMS WebArchitect | SEO a internetový marketing