---
ElektroAutomatik EA-PU 10000 "Industrial series" of 60 kW DC power supplies and loads
17.01.2023 07:34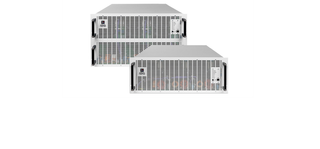 EA Elektro-Automatik GmbH & Co.KG introduced its 60 kW and 30 kW, EA-PU 10000 Programmable DC Power Supplies, EA-PUB 10000 Programmable Bidirectional DC Power Supplies and EA-PUL DC Programmable Regenerative Electronic Loads. Typical applications include electric vehicle battery pack testing, powering furnaces in semiconductor wafer fabrication facilities, electrochemical electrolysis processing, and solar inverter testing. The new products, without manual front panel displays, are intended for use in production ATE systems and automated process control systems requiring high power.
The 60 kW models output maximum voltages of 360 V to 2000 V and maximum currents of 480 A to 80 A; the 30 kW models output maximum voltages of 60 V to 2000 V and maximum currents of 1000 A to 40 A. Overall, the 60 kW series includes 21 models, and the 30 kW series consists of 29 models allowing engineers to select a model that addresses their specific applications. The increased power capability enables engineers to reduce the number of power instruments needed for a high-power system, saving critical rack space and providing more power in a smaller footprint.
Detailed information about new ElektroAutomatik 60 kW DC power supplies and loads can be found at EA-PU 10000 "Industrial series" HOME PAGE.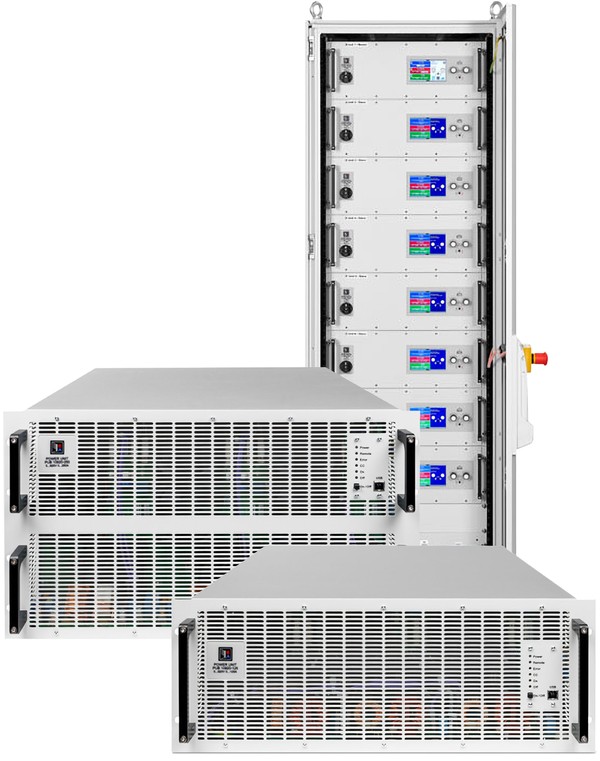 ---
---
H TEST a.s.
Šafránkova 3
155 00 Praha 5
+420 235 365 207
+420 235 365 204
Newsletter
Product news, invitations for fairs, seminars and trainings. We send electronically max. 3 times/month.
© 2023 H TEST a.s.
Created by eBRÁNA s.r.o. | Powered by CMS WebArchitect | SEO a internetový marketing