---
New Keysight E5055A Signal Source Analyzer
28.07.2022 07:20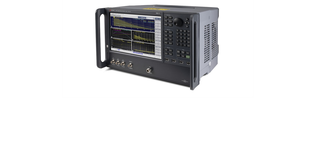 Keysight's E5055A SSA-X Signal Source Analyzer is a next generation bench-top signal source solution for wireless communications, high-speed digital, and aerospace and defense applications. The E5055A offers superior performance with a RF frequency range of 1 MHz to 8 GHz, phase noise offset frequency of 0.01Hz to >1 GHz, and state-of-the-art system noise sensitivity -175 dBc/Hz (typical). New instrument brings not only significatly better accuracy and sensitivity of the measurements but also significant improvement in the measurement speed.
More information about new Keysight SSA-X Signal Source Analyzer can be found HERE.
---
---
H TEST a.s.
Šafránkova 3
155 00 Praha 5
+420 235 365 207
+420 235 365 204
Newsletter
Product news, invitations for fairs, seminars and trainings. We send electronically max. 3 times/month.
© 2023 H TEST a.s.
Created by eBRÁNA s.r.o. | Powered by CMS WebArchitect | SEO a internetový marketing