---
Keysight EXR oscilloscopes now with up to 6 GHz bandwidth
17.01.2023 07:22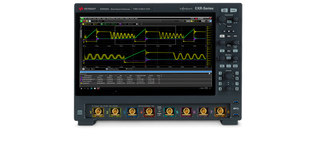 Keysight Infiniium EXR-Series oscilloscopes now support bandwidth options up to 6 GHz. These oscilloscopes are now available as 4-channel or 8-channel models with frequency ranges 500 MHz, 1 GHz, 2 GHz, 2,5 GHz, 4 GHz or 6 GHz. Keysight EXR oscilloscopes offer many unique features and parameters which outperforms its competitors:
Analog bandwidth 6 GHz on 8 channels
Sample rate 16 GSa/s @ 10 bitů on all 8 channels simultaneously
Measurement speed > 200.000 waveforms/s
Standard memory 100 Mpoints/channel upgradeable up to 1,6 Gpoints/channel
Full HD 1920x1080 screen
Keysight EXR oscilloscopes can be also equipped with 16 channel logic analyzer (8 GSa/s sampling rate) or with 50 MHz function/arbitrary generator. User can decode and analyze more than 45 different busses or protocols, applications for analysis of power supplies or power and signal integrity are also available. Keysight EXR oscilloscopes are completely upgradeable. Keysight is the world's only oscilloscope manufacturer to offer an upgrade from 4 to 8 analog channels. Frequency bandwidth is also easily upgradeable.
Detailed technical specifications of Keysight EXR oscilloscopes are available HERE.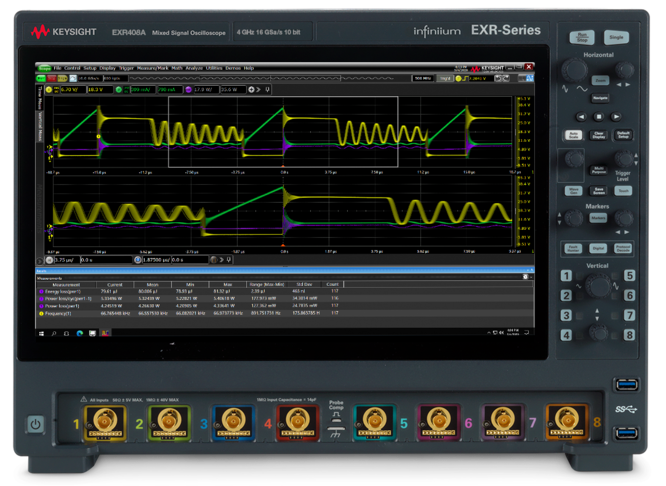 ---
---
H TEST a.s.
Šafránkova 3
155 00 Praha 5
+420 235 365 207
+420 235 365 204
Newsletter
Product news, invitations for fairs, seminars and trainings. We send electronically max. 3 times/month.
© 2023 H TEST a.s.
Created by eBRÁNA s.r.o. | Powered by CMS WebArchitect | SEO a internetový marketing