---
Keysight's most used design and simulation software tools are now free for 90 days!
31.03.2020 13:41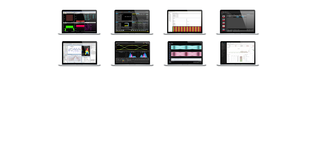 Do you also have to work from home? Do you not have access to your instruments or do you need to access your instrumentation to your employees who cannot normally work in your laboratory? Keysight Technologies launches "Innovate anywhere" program to help you continue your projects no matter where you work from. Under this program, PathWave's most popular software products are available for free for 90 days. PathWave products can help you design, simulate or remotely control instruments and test stations from your PC wherever you need it. So just sign up, download and go!
The following programs are available:
Free e-learning courses to software products are available, if needed, as well as a support from Keysight´s experts!
Detailed information about Keysight´s "Innovate anywhere" program is available on https://www.keysight.com/zz/en/cmp/promotions/innovate-anywhere.html .
---
---
H TEST a.s.
Šafránkova 3
155 00 Praha 5
+420 235 365 207
+420 235 365 204
Newsletter
Product news, invitations for fairs, seminars and trainings. We send electronically max. 3 times/month.
© 2021 H TEST a.s.
Created by eBRÁNA s.r.o. | Powered by CMS WebArchitect | SEO a internetový marketing