---
NanoVolt/MicroOhm meter Keysight 34420A is back!
06.08.2021 08:08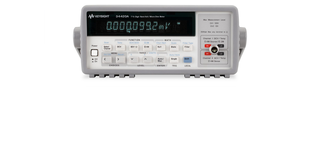 Keysight Technologies announced that Keysight 34420A NanoVolt/MicroOhm meter is available again. After complete redesign the multimetr is fully RoHS compliant and therefor available at european market again. You can enjoy the unprecedented accuracy, sensitivity and repeatibility when performing low voltage, resistance or temperature measurements.
Main features of Keysight 34420A includes:
7 ½ digit resolution
measurement functions – dcV, 2- and 4-wire resistance, temperature
0,003% basic 1-year dcV accuracy
100 pV, 100 nOhm sensitivity
1,3 nVrms / 8 nVpp noise performance
accurate temperature measurements with 0,003˚C accuracy using standard SPRT probes
built-in low noise 2 channel scanner for comparative measurements
Detailed technical specifications can be found HERE.
Do you need more information? Please call us at +420 2 35365207 or send us an e-mail to .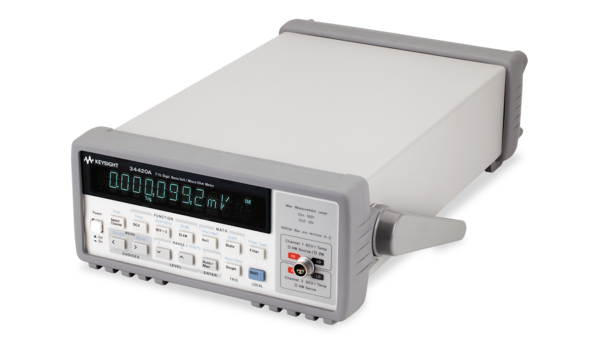 ---
---
H TEST a.s.
Šafránkova 3
155 00 Praha 5
+420 235 365 207
+420 235 365 204
Newsletter
Product news, invitations for fairs, seminars and trainings. We send electronically max. 3 times/month.
© 2021 H TEST a.s.
Created by eBRÁNA s.r.o. | Powered by CMS WebArchitect | SEO a internetový marketing