---
New Keysight E36150A 800W bench power supplies
04.11.2022 06:47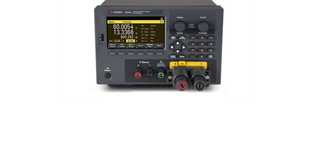 Keysight E36150 Series power supplies are designed for versatility and are perfect for various applications, including R&D, design validation, reliability, and quality testing across all types of industries. Both E36154A (30V; 80A) & E36155A (60V; 40A) feature an autoranging architecture and peak power handling capabilities allowing you to meet your various test requirements with plenty of usable power and flexibility.
Safe, clean, and reliable power
Low output ripple and noise

2-wire or 4-wire remote sense

Detachable high current front binding post up to 80A

Over-voltage, over-current, and overtemperature protection

Built-in thermal sensor auto protection mechanism
Convenient benchtop capabilities and intuitive interfaces
Front output terminal including sense and ground
4.3-inch LCD color display
Individual knobs for voltage and current
LAN/LXI, USB, and GPIB (requires E363GPBU upgrade option) interfaces
Advanced characterization
Built-in voltage and current measurements

Data logging

Output sequencing and syncing with digital I/O

LIST mode programming

Low range current measurement

Adjustable voltage slew rate

Scope View (requires E36150ADVU upgrade option)

Arbitrary waveform generator (AWG) (requires E36150ADVU upgrade option)

Peak power handling up to 2400W for at least 7ms
More information can be found in the product datasheet.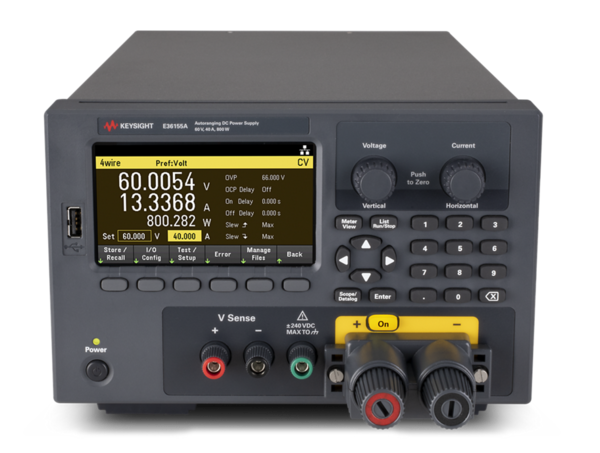 ---
---
H TEST a.s.
Šafránkova 3
155 00 Praha 5
+420 235 365 207
+420 235 365 204
Newsletter
Product news, invitations for fairs, seminars and trainings. We send electronically max. 3 times/month.
© 2023 H TEST a.s.
Created by eBRÁNA s.r.o. | Powered by CMS WebArchitect | SEO a internetový marketing