---
New StreamLine Vector Network Analyzers with Thunderbolt 3 interface
11.11.2021 07:33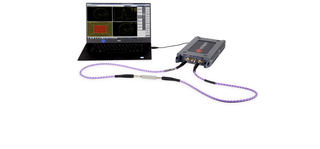 Second generation of StreamLine series (B-series) of compact vector network analyzers brings several key improvements:
Economy line models P937xB & P938xB have now lower starting frequency - 9 kHz for 4,5 GHz, 6,5 GHz, 9 GHz, 14 GHz and 20 GHz models; 100 kHz for 26,5 GHz and 44 GHz models. Millimeter wave version with 44 GHz frequency range was added. New 4 port compact versions with 9 GHz and 20 GHz frequency range are now available also in this economy line. Thanks to possibility to combine two units together 6 and 8 ports VNAs can be easily created.
Performance line models P50xxB brings significantly higher measurement speed compared to A-series. New B-series models are more than 10 times faster than A-series and more than 5 times faster than legendary Keysight E5071C vector network analyzer.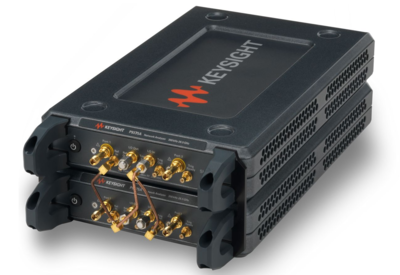 All new StreamLine B-series models use Thunderbolt interface for communication with PC controller.
Complete overview of Keysight portfolio of vector network analyzers can be found HERE.
---
---
H TEST a.s.
Šafránkova 3
155 00 Praha 5
+420 235 365 207
+420 235 365 204
Newsletter
Product news, invitations for fairs, seminars and trainings. We send electronically max. 3 times/month.
© 2022 H TEST a.s.
Created by eBRÁNA s.r.o. | Powered by CMS WebArchitect | SEO a internetový marketing