---
Two oscilloscopes for the price of one!
06.09.2021 09:16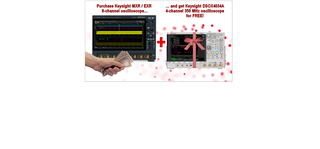 Purchase ANY new 8-channel Keysight Infiniium MXR Series or EXR Series oscilloscope and get DSOX4034A 350 MHz 4-channel oscilloscope worth 10.775 EUR for FREE.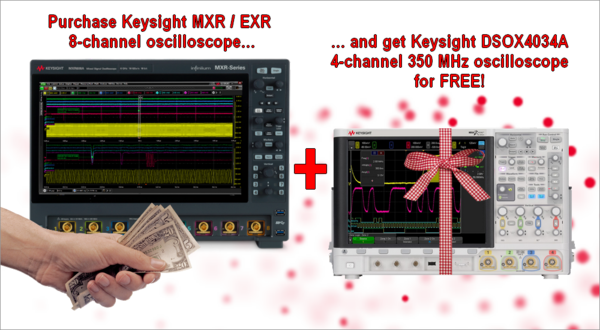 Keysight´s Infiniium MXR oscilloscopes offer up to 6 GHz unrestricted full bandwidth on up to eight channels with sample rates as high as 16 GSa/s per channel. The MXR-Series integrates up to eight instruments in one, from scope to real-time spectrum analyzer, and is fully upgradeable (including number of channels and bandwidth). Powerful software applications offer easy-to-use, consistent tests and measurements for a large variety of applications from power to protocol analysis, up-to-date compliance testing, and more.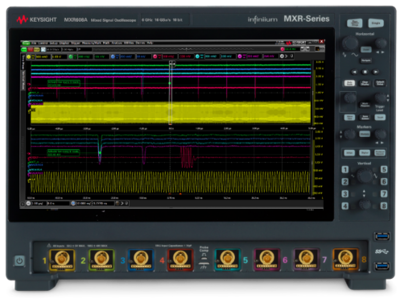 ---
Keysight´s Infiniium EXR - oscilloscopes offer up to 2,5 GHz bandwidth and 16 GSa/s sample rate on every single one of its up to eight channels. Combined with 100 Mpts of standard memory per channel, flexible three-stage triggering, over 50 standard measurements, a massive library of application specific packages, and ASIC-accelerated testing, the Infiniium EXR-Series lets you see more of your signal than ever before.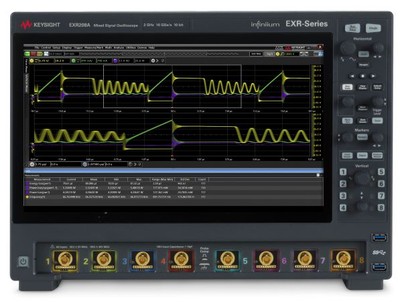 ---
Keysight´s InfiniiVision DSOX4034A oscilloscope supports 350 MHz analysis on all four channels. It comes with excellent waveform update rate >1.000.000 wfm/s and is fully upgradeable in bandwidth up to 1.5 GHz. An industry-leading 12.1-inch capacitive touch screen with innovative hardware-based zone touch triggering provides an intuitive interface to get you answers faster.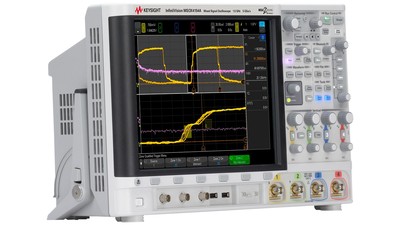 ---
Offer is valid 1.9.2021 – 28.2.2022
Promo code: 6.050
Other conditions:
Lease orders and remarketed equipment are not eligible for this promotion
Keysight Technologies reserves the right to modify or discontinue this offer during the promotion period
This offer can be combined with a qualifying trade-in offer
---
---
H TEST a.s.
Šafránkova 3
155 00 Praha 5
+420 235 365 207
+420 235 365 204
Newsletter
Product news, invitations for fairs, seminars and trainings. We send electronically max. 3 times/month.
© 2022 H TEST a.s.
Created by eBRÁNA s.r.o. | Powered by CMS WebArchitect | SEO a internetový marketing